It's common knowledge that your college years will have an enormous effect on your professional life. Yet few people realize that while you are acquiring the information and skills you need for your career, you are also receiving an indelible mark on your spirit and mind that invariably touches every aspect of your life.
Your spiritual life, your marriage, family and work relationships, your emotional intelligence and work ethic are all deeply affected by your higher education experience. The curriculum you study, the professors who teach it, your peers, and even your everyday surroundings get under your skin and greatly influence your philosophy and decisions for many years to come.
Did you know that God prescribes a holistic approach to education? In the first chapter of Second Peter, faith is listed as our foremost priority. Then come godly character and knowledge. In the kingdom of God the whole person is educated, not just the mind.
God's scriptural directive for acquiring knowledge never changes. And the pivotal years you spend in college can either bring you closer to Him or farther away. Here at Ecclesia College, Christ is paramount. When you attend EC, on campus or online, your education will be centered on Him!
Our goal is to produce leaders who have the authentic character that comes only from genuine, organic life in Christ. With this in mind, we have designed your entire first year to nurture and cultivate your faith in ways that are both deep and practical.
You'll be given opportunities to learn from others while being able to practically apply and share each and every spiritual truth you learn. As a student of Ecclesia College, you'll be a participant in our unique Work Learning Program. And our staff and faculty will be there to walk beside you as mentors, helping you each step of the way. You will not only gain knowledge of the "what" and "how-to," but of the incredibly important "why" as well.
Your time at EC is designed to enrich you with a head full of knowledge, but also with a heart full of faith, and a life marked by good character. And when you graduate, not only will you be well-equipped for your profession, you will also be salt and light to everyone around you, because you value God and His eternal values over the things of this world!
Now that is higher education!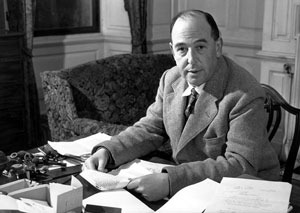 "Aim at heaven and you will get earth thrown in. Aim at earth and you will get neither."
-C.S. Lewis