Welcome from EC Spokesperson, Twila Paris
Dear Student,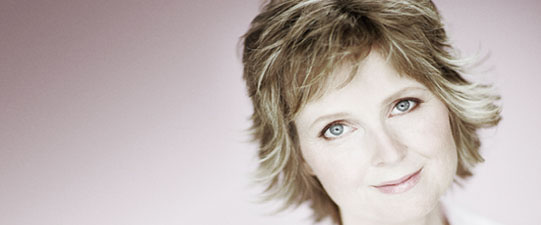 I'm glad you found your way to the Ecclesia College website. Of course, the best way to get to know the College is to meet the staff, faculty and students. But this is definitely a great place to start.
I have represented Ecclesia College as a spokesperson for many years, not only because several of my close family members work at the School, but because I wholeheartedly support its overarching mission.
As an Ecclesia student you will be taught by word and by example that wherever your true successes may take you in life, they always begin with "Christ in you, the Hope of glory."
As an adult, you will ultimately choose for yourself whether or not you will put Christ first in your personal and professional life. But of course those who affect us the most profoundly are usually those who live the lives of servant leaders. And that is what I see in the staff and faculty at Ecclesia—humble leaders who happily make personal sacrifices on a regular basis in order to make a truly Christ-centered education available to all Christian students who want it.
I have been a student at Ecclesia myself. And I know, first-hand, that setting my focus on the Lord during those irreplaceable years was pivotal to my life and ministry. I hope you will consider Ecclesia as you pray about your higher education.
Blessings,
Twila
Meet the Ecclesia College Leadership!