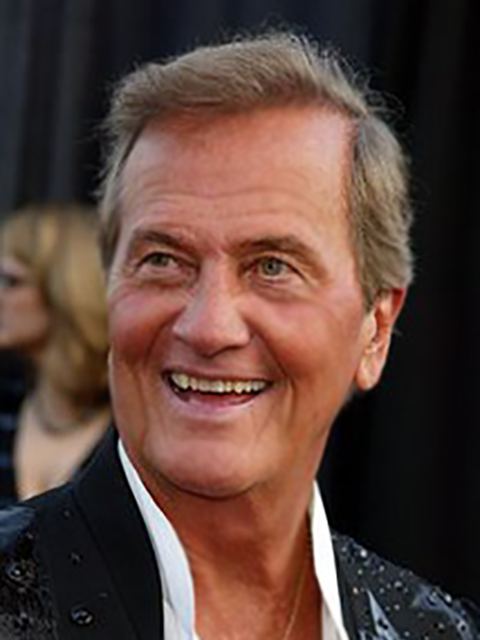 Pat Boone
Board of Regents Member
Legend tends to be an overused term in this day of dot.com hype. But if the titles movie star, gold-record recording artist, best selling author, Broadway headliner, and television star qualify someone as a legend, then Pat Boone certainly fits the bill.
From his first appearance on The Ted Mack Amateur Hour to his recent return from smash hit tours of Japan and Australia, Pat Boone has built an impressive resume.
Pat Boone has gone about as far as you can go from Nashville, Tennessee, where he grew up. He had hoped to teach high school in those days – even started college in Texas and got a degree, magna cum laude, from Columbia University in New York. But another career intervened, a career that has brought him international acclaim.
He is self-effacing, God-fearing, enthusiastic, loving – and quite a wit to boot. In fact, Pat and his wife Shirley, rearing and guiding their daughters Cherry, Lindy, Debby and Laury, have been considered an oddity; an ideal family living in Hollywood. Today, Pat and Shirley have 15 grandchildren, one great-grandchild, and recently celebrated their fifty-eighth wedding anniversary.