David Barton School of Political Science
Bachelor of Arts in Political Science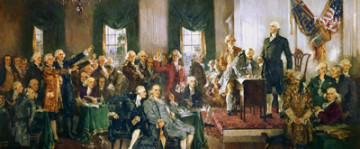 View the B.A. in Political Science Degree plan.
Our degree in Political Science prepares students for employment in politics, public administration, and public policy – careers that can allow you to influence the course of history. You will build a foundation of knowledge in American politics while learning how to integrate your Christian faith into the public arena from faculty currently practicing in the profession. You will examine, analyze, and debate relevant issues in current affairs and policy-making through the lens of a biblical worldview. Complete your degree by applying your newly-developed understanding and skills with an internship in local or state government to gain hands-on exposure to policy-making and cultural development.
Come learn to make history.
Apply for traditional or online today!
The David Barton School of Political Science at Ecclesia College from Ecclesia College on Vimeo.