You Can Get Started Today!
Study online when and where you want…  While keeping more of your money in your pocket!  Email us for fast, personal service.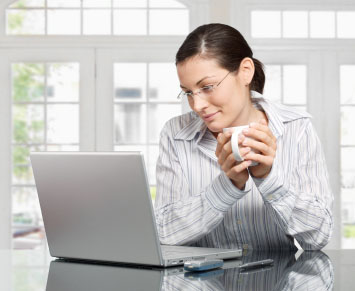 Find Answers to Your FAQ's Below
1. How do I apply/enroll?
a. APPLY NOW by filling out our quick and easy Online Application! (Click here to pay your application fee.)
b. Have a mentor, pastor or someone you lean into regularly fill out a Reference Form and send to:
Attn: Admissions
Ecclesia College Online 9653 Nations Drive
Springdale, AR  72762
c. If you have never attended an accredited college or university, have your ACT or SAT scores sent to:
Attn: Admissions
Ecclesia College Online 9653 Nations Drive
Springdale, AR  72762
d. Have your transcripts sent from all other colleges and universities to (transcripts are not considered official unless they are sent directly from one institution to another):
Attn: EC Online Registrar
Ecclesia College Online 9653 Nations Drive
Springdale, AR  72762
e. If you are planning to transfer Ecclesia credit to another school (for undergraduate or graduate programs), we recommend that you check with the registrar of that school before enrolling to make sure your credits will transfer well.
Once your application has been approved and you have paid for your courses (as well as your one-time $35 Application Fee and one-time $150 Matriculation Fee), you may then be registered for online courses. (Scroll down or click here to see all online course start dates.)  An active email account and regular access to email/internet is a requirement for EC Online courses.
2. How much does each online course cost?
We want a private, Christian education to be as affordable to you as possible. So we offer deep scholarships. The gifts of generous donors make it possible for us to bring our $475 online credit hour down to the very palatable rate of $266.33 per credit hour. Therefore, a 3-hour online course at EC costs you, the student, only $799.00.  And most of our students receive financial aid, bringing your out-of-pocket costs down even more.  (Some full-time students pay as little as $373 out-of-pocket per semester for tuition!) See item number 4 (below) to discover how you can pay even less, out-of-pocket, for your online education.  Or click here to view our Financial Aid Guide.
If this is your first class with Ecclesia, there is a one-time Application Fee of $35 and a one-time Matriculation Fee of $150. (Instead of paying separate fees for things like new student orientation, re-enrollment, and changes in course schedules, EC students pay a matriculation fee and receive these and other services at no charge.)
Are you an Arkansas resident?  Arkansas residents who attend Arkansas colleges and universities now receive as much as $2,000 for college per year, with that amount growing by $1,000 each year of continued enrollment!  And that money can be added to Pell and G.I. monies received as long as the total amount does not exceed the cost of college!  If you missed the June 1 deadline to receive money for this fall be sure not to miss the June 1 date to receive money for the next fall semester!   To learn more and apply, visit the Arkansas Department of Higher Education website.
(Prices subject to change.)
3. When and how should I pay?
a. Payment must be made before your official enrollment at least one week prior (we recommend two) to the commencement of your courses in order for you to have time to order and receive your textbooks.  (Click here to view our schedule of courses. )  NOTE: The student is responsible for having his/her textbooks before classes begin.  Rush your books (1st or 2nd day mail) if necessary.
b. Payment for the total amount of your tuition balance must be fully processed by the EC Business Office prior to our Online Academic Office officially activating your course enrollment.
c. Click here to pay online.
4. Is financial aid available?
Yes. Pell grants are available for eligible students.
a. FAFSA information may be completed online at www.fafsa.ed.gov b. For Financial Aid assistance, contact our Financial Aid Office at:  479-248-7236, Ext. 212 or email us.
5. How do I obtain course textbooks and how do I pay for them?
You will receive information on textbooks once you have been officially enrolled. (It is wise to order textbooks at least a week in advance.  We recommend two weeks in advance.) NOTE: The student is responsible for having his/her textbooks before classes begin.  Rush your books (1st or 2nd day mail) if necessary.
6. When do the next courses begin? How long does one course take?
All courses have set beginning and end dates. Scroll down to the end of the page to see all scheduled course offerings. 
(Don't forget!  Plan ahead to make sure you are enrolled in your online courses at least one week before the start date so you will have time to receive your books!  You will need to rush your books if within a few days of your start date.)
7. What courses are available?
Click here for the EC Online Course List.
VIEW THE ONLINE COURSE SCHEDULE  to choose your preferred study period.  Below are some helpful tips for choosing when to study and how many courses to take at once.
✓ Consider your lifestyle, and be sure to take the number of courses you believe you can handle within a particular study period.
✓ Consider the speed at which you normally work.  You might want to take an accelerated course if you tend to work quickly or an extended course if you work a bit more slowly.
✓ If you work full-time or have children, consider "staggering" your courses (enroll in some courses that begin on one "start date," and a couple more that begin on the following "start date").