"Set your mind on the things above…" — Colossians 3:2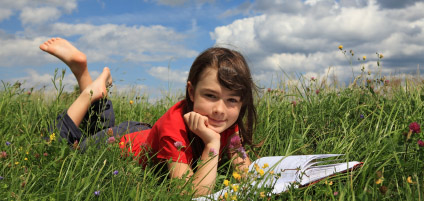 With the convenience made possible in this age of information, the EC Homeschool Online Library is connected to millions of electronic resources, the majority of which are free. Please check out the helpful links below!
If you would like to submit a link to an online resource, which would be helpful to our homeschooling community, please email us with a link!
---
Click here for Online Resources by Subject.
General Online Resources:
Ecclesia College Net Library Access EC's e-books online.
EC Online Databases by Subject Links to databases covering Art to Zoology.
AccessMyLibrary.com Free access to over 30 million articles from top publications.
Bibliomania Free online literature with over 2,000 classic texts.
Bridgeway Internet Library A directory of library and educational resources from around the world.
e-Sword Live Bible commentaries, dictionaries, lexicons and topics.
The European Library Search the content of Europe's national libraries.
Google Book Search Search the text of more than 7 million titles from Google Books with more than 1 million available for free download.
Google Scholar Provides a search of scholarly literature across many disciplines and sources, including theses, books, abstracts and articles.
Ingentaconnect The home of scholarly research.
Internet Archive Over 2.5 million free e-book and text items.
Learning Express Library Whatever your goal, Learning Express Library's resources will help you succeed.
Lexcycle Free e-reader for your iPad, iPhone or computer with access to over 100,000 free e-books.
Library of Congress America's oldest federal cultural institution.
LibrarySpot.com Simplifying the search for the best library and reference resources on the web.
LibriVox Listen to public domain books read by volunteers.
The Net Bible Learning Environment An integrated set of free Bible study resources, including commentaries, articles, word studies, original biblical languages and cross references.
The Online Books Page Listing over 40,000 free books online.
Open Library Over 1 million free titles.
Page By Page Books Read books online, for free.
Project Gutenberg Over 33,000 free eBooks to download with affiliate links to over 100,000 additional free e-books.
The Purdue Online Writing Lab Over 200 free online resources for writing, research, grammar, mechanics and style.
Read Print Free online books library for students, teachers, and the classic enthusiast.
Sermon Index Download over 17,000 sermons.
The Smithsonian Institution The world's largest research organization.
Wiley Online Library Features 1500 journals, 9000 books, and hundreds of multi-volume reference works, databases, and other resources.