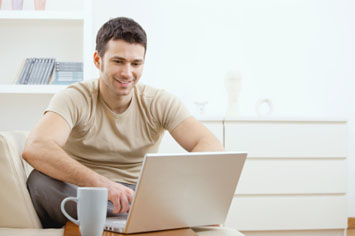 Welcome to EC Online!  It's time to get your degree, and we are more than happy to help you as you consider and pray about which degree you should pursue.  Check out our degree programs offered entirely online:
Undergraduate
Graduate
Please Note: The time limit for completing a master's degree online is four years for full-time students and six years for part-time students from the date of matriculation. An extension may be granted by the Distance Ed Academic Committee of up to one year at a time for a maximum of two years. In extenuating circumstance, extensions beyond seven years may be granted. Extensions beyond seven years require approval from the Distance Ed Academic Committee. When requesting an extension beyond the allotted time, the students will need to demonstrate how their earlier coursework is current.
Please don't hesitate to Email Us with your questions or APPLY NOW.
If you're interested in picking up a single course you need, continuing your education, or studying for personal enrichment, peruse our list of online courses and let us know what you'd like to take.  At the top of the course listing you will find a link to course descriptions.  And again, don't hesitate to Email Us with any questions you might have. To learn about Online Courses for High School students Email Us or call 479.717.9940.