Tips for Online Study
Important Note on Financial Aid: If you are interested in receiving federal financial aid, you must be enrolled in at least 6 hours (for the academic year).  If you drop a class when enrolled in only two courses, all financial aid will be lost.  For that reason, it might be a good idea to take at least 3 courses per semester in order to make sure you keep any financial aid you are expecting to use.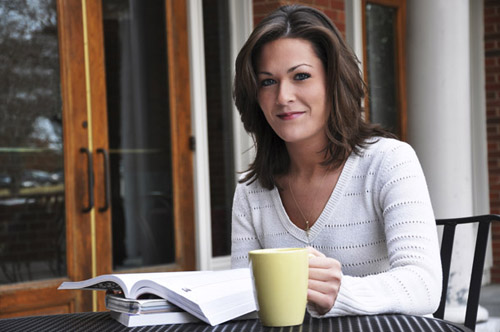 Systems For Success
1) Your success is up to you, so discipline yourself and establish a weekly study schedule from the beginning.  Do whatever it takes to get your work done!
2) To make sure you can always find your course work, be sure to keep ALL your assignments for each class in one folder, and back it up regularly, in case of techical difficulties.
3) Plan ahead! Some classes have special projects that you'll want to plan for in advance.
4) Start organizing and writing your final as soon as you can.  You will normally have enough information to begin working on it by the 5th week of the class.
5) Professionals ALWAYS back up their work, and so should you!  Don't put yourself in the position of having to re-create a 10 page paper because technology failed.
6) In order to save time, be sure keep a master bibliography.  You may find you need to use certain sources more than one time.  And once you've got your sources listed and cited with correct MLA style in your master bibliography, you can simply cut and paste when you need to use it again.
Seize the Opportunity
1) People in the professional world know how valuable the advise of experts can be, and pay dearly for their consultation on various subjects. So when you've got an expert on the subject at your disposal, pay close attention to what he or she says.  When your instructor gives you feedback, listen closely and respond.  You'll get a lot more bang for your educational buck if you do.
2) You classmates may not be experts, but they can still be a great source of help and knowledge.  Enhance your experience by communicating with other students.
Things to Avoid
1) Compose your responses for the discussion board in a Word document first.  Then paste them in.   If you haven't submitted anything on the class site for 45 minutes or more, your session with time out, and you will lose any work you've typed into it.
2) Don't get behind because you're books arrive too late!  Order your books as soon as you receive the notice.