Bachelor of Science in Psychology and Counseling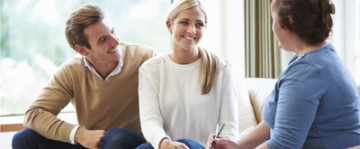 View the 120 credit hour B.S. in Psychology and Counseling degree plan.
The Bachelor of Science in Counseling degree seeks the following specific learning outcomes of its graduates. Graduates in this degree program will be able to:
• Cultivate educational breadth through integration with the General Studies core (38 semester credit hours).
• Evaluate psychological paradigms by the authority of Scripture.
• Understand basic counseling principles/techniques as they relate to individuals, families, organizations, human development, behavior, and Christian thought.
• Develop communication skills that demonstrate an ability to use biblical and psychological foundations while addressing contemporary issues.
• Exercise basic counseling skills, emphasizing active listening.
• Develop strategies for managing conflict within organizations, the home, the Church, and other societal contexts.
Please email EC Online for more information about this degree, or apply now!
For a complete list of degrees on campus or online please click here.