Hannah Qualls
Counselor for Northeastern US, portions of Arkansas and International
---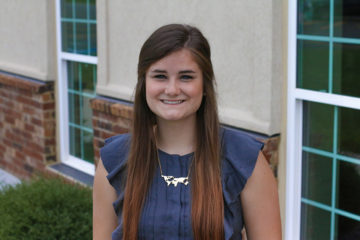 Phone: (479) 248-7236 x 224
Cell / Text: (479) 358-7291
Where are you from? I am originally from West Monroe, Louisiana, but am pleased to now call Northwest Arkansas my home.
Major in college? Biblical Studies
Why are you working at Ecclesia? Working at Ecclesia is a blessing. When I came as a student, I was majorly impacted by the close knit community that serves as an encouragement to believers in every stage of their Christian walk. I want others to experience the same and fulfill their God-given potential.
What do you love most about EC? I love the heart behind the school. I love my job and the people I work with. More importantly, I love the students that I get to see grow in the Lord by choosing Him daily.
What do you enjoy about NWA (Northwest Arkansas? The outdoors! The hiking, the swimming, the cliff jumping – it's all here. This is the most exciting place I've ever lived.
What three words would you use to describe yourself? Devoted, compassionate, and forgiven.
Name one thing on your bucket list. I desire to see the Olympic Couldrons in every city the games have been held.
What advice would you give to an incoming EC student? In the grand scheme of life, your time at Ecclesia is but a moment. This moment should be seen as an opportunity. An opportunity to mature in your walk with Christ, experience a new and exciting season of life, and impact those around you with the unconditional love of Christ. Take that opportunity and be a difference maker.
What are your long-term goals? I have many goals, but a few include continuing my education by going to graduate school, traveling the world, and starting a school in the rural area of China.
Back to Meet Your Admission Counselors